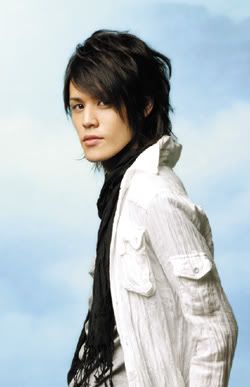 Mamoru Miyano.

Image Credit By seta18
Miyano Mamoru adalah salah satu
seiyuu
(pengisi suara) yang aktif di dunia tarik suara serta akting. Hikari, Hikaru adalah
single
keenamnya. Sebelumnya Miyano telah merilis album keduanya,
Wonder
. Single terbarunya ini dirilis di Jepang pada 8 Desember 2010. Menurut sebuah sumber dari sebuah site, judul lagu Hikari, Hikaru ini dipakai untuk
play song
Power MUSIC.
Single
ini berisi tiga
track
:
1. Hikaru, Hikari
2.
DISCOTIQUE09
3.
Xmas to you
Dari blog Miyano sendiri dia menuturkan lagu ini begitu romantis dan tidak cocok untuk dirinya ::lol::. Miyano juga mengatakan kalau theme lagu ini mengenai eternal love. Sebelumnya pada acara radionya m-1, Miyano telah memutar lagu ini. Track kedua dibuat oleh salah seorang teman dekatnya yang berinisial STY, musik pada track kedua hampir mirip dengan BODY ROCK yang dirilis untuk album keduanya dan bernuansa R&B.
PV(Promotional Video) Hikari, Hikaru juga telah dirilis bersamaan dengan single-nya. Dengan berlatar cahaya yang berkelap-kelip serta dance yang dibawakan Miyano dan penari latarnya yang sudah bersamanya sejak merilis single BE dan J*S. Para penari latarnya ini juga selalu mengiringi Miyano di berbagai konser tur-nya serta di acara Animelo Live Summer 2009.
Ini adalah PV Hikari, Hikaru. Hope u'll enjoy it. ^^